... continued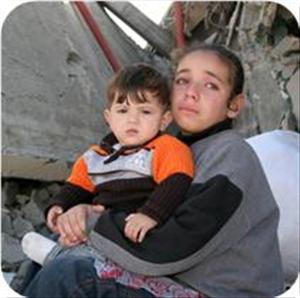 So I was contemplating how the 4D
Thioouban angels
could have succumbed to their own version of the Veil of Forgetfulness.
Thinking themselves a superior class of beings who have their own chosen races, they were wondering why Michael was not always in happy mood.
The so called Veil of Forgetfulness works both ways. Those of us who are within the 3rd dimension had difficulty remembering spiritual freedom. And those who are beyond our dimension are somehow detached to our plight and the human struggles.
This forgetfulness must also afflict many humans who managed to ascend, as well as the Community Galactica.
They are in ascended bodies above 3D but are still sojourned in these cosmic edges until the seven gates open up. They have limited capability to engage humanity or they may be caught in human dimension by doing so against the rules of their understanding.
In the meantime, within the duat realms, that we may term 4th Dimension, are layers of varying darkness and light. The Thiaooubans with shifted dimensional reality though capable to assist, do not feel the need to.
Just like our 3D space time, which was described by Thoth as having its own folds that are mostly unaware of another, 4D has many sublayers.
...then ye shall know that space is not boundless
but truly bounded by angles and curves.

... Know ye that throughout the space
that ye dwell in
are others as great as your own,
interlaced through the heart of your matter
yet separate in space of their own.
TABLET IX :The Key to Freedom of Space
Raising our vibration collectively will be beneficial for opening higher helping forces. It will also disperse light to the dark bands of human collective consciousness.
This entails examining our own cultural programming and shedding beliefs that weigh humans down and muddy our planetary psycosphere.
The psycosphere is like a 4D sheath over Gaia and it affects many things including the intensity of weather phenomena.
The more rigidly we adhere to dark programs, the less flexibility planet Earth can adjust to cosmic changes, resulting to more explosiveness.
Within the layers of 4D, a soul can be trapped in the illusions of hell or even a false heaven, depending on what it accepts or believes in.
Here in 4D, a shattered soul could be trapped into a construct by archonic technologies or of his own cultural making.
On the other hand, the current change of the ages afford souls to escape these cages of astral predators.
"...This predator, which, of course, is an inorganic being, is not altogether invisible to us, as other inorganic beings are, I think as children we do see it and decide it's so horrific that we don't want to think about it. Children, of course, could insist on focusing on the sight, but everybody else around them dissuades them from doing so."
"The sorcerers? revolution is that they refuse to honor agreements in which they did not participate. Nobody ever asked me if I would consent to be eaten by beings of a different kind of awareness. My parents just brought me into this world to be food, like themselves, and that?s the end of the story."
~~~ Don Juan
Here is an explanation of this layered realms:
"A magician enters the shallowest portion of the Duat when they sleep and ba is shown to travel into the Duat during dreams. When gods are "banished" or defeated/killed in the mortal world, they return to the Duat, albeit much weaker and deeper, until they have enough strength to escape...

The Duat is broken into many different layers including the Abyss (presumably the deepest layer), the River of Night, the Land of the Dead, and the Land of Demons."
The archonic matrix superimposed on human realities would need en-training humans for soul capture. With lowered awareness, humans are susceptible.
That is why relying on religion is such a fatal mistake. The dark reptilians themselves are beings trapped in their teflon-spirited bardo states.
And in the same way, dark light angelic paradigms could also trap beings into a plastic 4D heaven state.
This is because, once awareness is freed from body, it tends to create its own reality as one would experience in a dream. An false light archon or a masquerading dark Elohim can take advantage of this bardo stages for implanting the holographic jail constructs.
Matthew 5:20
For I say to you, that unless your goodness will exceed that of the Scribes and the Pharisees, you will not enter the Kingdom of Heaven.
Matthew 16:12
Then they understood that he was not telling them to guard against the yeast used in bread, but against the teaching of the Pharisees and Sadducees.
Above shows that the Jesus character had frequent clashes with the proponents of Talmudic inspirations (much of which was imbibed from Marduk's Babylon):
That is why seeking the inner light is encouraged by both the Jesus character and Thoth.
For now, the kingdom of heaven is mostly within. By flaming this inward connection to the Source, one raises his vibration beyond the ritualistic religion and above the resonance of the soul traps.
Religions and their pyramidal hierarchies are mostly corrupted presentations of truth used to control the energies of man. And a fundamentalist applications of religion have shown to condemn man to war, misery and poverty.
Likewise, Mr. Mills have many information about the so called Jesus we culturally know. There were many things twisted in the stories which have many beautiful basis.
Later on, we may tackle these matters but here is one guy who has a point of view worth considering:
There are many implications religion brings to politics and vice versa. And we all know, politics works like a dark spirit (of egoistic pursuit) stinking up many things it touches.
Here is another view about how the Roman authorities who were the persecutors became the proponents of the known Christian religion:
One researcher of early manuscripts, himself had some very interesting findings which collided with powerful status quo. So he was dismissed from the said work.
Here are some of his straight forward interpretation of the early religious writings:
Mr. Mills and I came to the analysis that Christedness is not reserved for one man. Christedness is a stage when a being become God-Realized, applying to all.
Let not man-made religion prevent man from being Christed.
Facilitated by cosmic forces, the closing of the cycle of the Kaliyuga, is an opportunity for mass Christedness.
All are chosen ones, because all proceed from the Word and is the Word in its innermost essence. The light of Christos is not a person, nor a race of man, nor of angels. It is a bestowal of God unto itself, its own parts, even at the face of their forgetfulness and lower awareness-es.
Everything was made manifest when the Source let; at the point the Source said let there be. The Word is not contained in a book made by hands because everything is the Word at play.
Everyone can be Yahushua (YOD HE SHIN VAU HEH) just like the many masters and avatars of the ages.

Meanwhile, if human inner light is not yet flamed enough to conquer darkness, we can call for help. Thoth a teacher of man, commissioned by the Shining Ones has many things to help us with.
However, be aware that the mystery schools with roots from him must have been much infiltrated currently. Brotherhoods, secret societies, churches and other hierarchical setup for such information are natural targets and easy venue for egoistic controls.
According to thoth, plain and simple, the keys were written in his Emerald Tablets. Let's use them because these keys are within the rules of the duality of the cosmic cycle. We can bypass the hierarchies of man.
What are the keys recommended by Thoth to help humanity?
Know ye, O man, that when ye have done this,
ye shall be free from the fetters that bind ye,
cast off the bondage of the brothers of night.

See ye not that the names have the power
to free by vibration the fetters that bind?
Use them at need to free thou thine brother
so that he, too, may come forth from the night.

Thou, O man, art thy brother's helper.
Let him not lie in the bondage of night.

Now unto thee, give I my magic.
Take it and dwell on the pathway of LIGHT.

LIGHT unto thee, LIFE unto thee,
SUN may thou be on the cycle above.
TABLET VI :The Key of Magic
The keys are the
names of the Shining ones
, the umpires of the games within this cycle who lives within the hollow earth's inner sun.
Thoth, tutored by the Dweller of Undal, became acquainted with their names. He called the Brotherhood of Light when he needed help battling the illegal tactics of the Brotherhood of Darkness:
Raise thou thine hands to the dark space above thee.
Close thou thine eyes and draw in the LIGHT.

Call to the SPIRIT OF LIGHT through the Space-Time,
using these words and thou shalt be free:
"""Fill thou my body, O SPIRIT OF Life,"
fill thou my body with SPIRIT OF LIGHT.
Come from the FLOWER
that shines through the darkness.
Come from the HALLS where the Seven Lords rule.

Name them by name, I, the Seven:
THREE, FOUR, FIVE,
and SIX, SEVEN, EIGHT--Nine.

By their names I call them to aid me,
free me and save me from the darkness of night:
UNTANAS, QUERTAS, CHIETAL,
and GOYANA, HUERTAL, SEMVETA--ARDAL.
By their names I implore thee,
free me from darkness
and fill me with LIGHT
TABLET VI :The Key of Magic
Of course, with diligent self discipline and training, one can always channel the Light of Christos from within (as a child of Gaia Sophia).
The source of thy Spirit is drawn from Earth's heart,
for in thy form thou are one with the Earth

When thou hast learned to hold thine own balance,
then shalt thou draw on the balance of Earth.
Exist then shalt thou while Earth is existing,
changing in form, only when Earth, too, shalt change:
Tasting not of death, but one with this planet,
holding thy form till all pass away.
TABLET XIII: The Keys of Life and Death
Perhaps we should try the keys for our fellows caught in the conspiratorial syndicates of powers to be phased out. "Thou, O man, art thy brother's helper. Let him not lie in the bondage of night."
Rescuing befits a brother caught in darkness, asking for assistance, not when he willingly dabbles in such darkness.
As for me, tonight, before I lay down to sleep, I will remember, the
children
staring at their blown off roof, praying for Light to descend since long ago when the wars en-roached their lands.
Lend your help in this endeavor. Vision the Light within your heart grow and envelope them, the victims of war and dark rites. Call on the Christos Light via the cosmic portal of the Shining Ones (tunneling towards the Cosmic Sun) or even via that vortex you hold within your own heart, the flower of flame.
... to be continued